A core element of industrial development, cobotics are among the key technologies for the future as part of "Industry 4.0".
Increasing robotisation of the means of production creates specific requirements for robot cohabitation with its environment, particularly as regards human operators in its vicinity.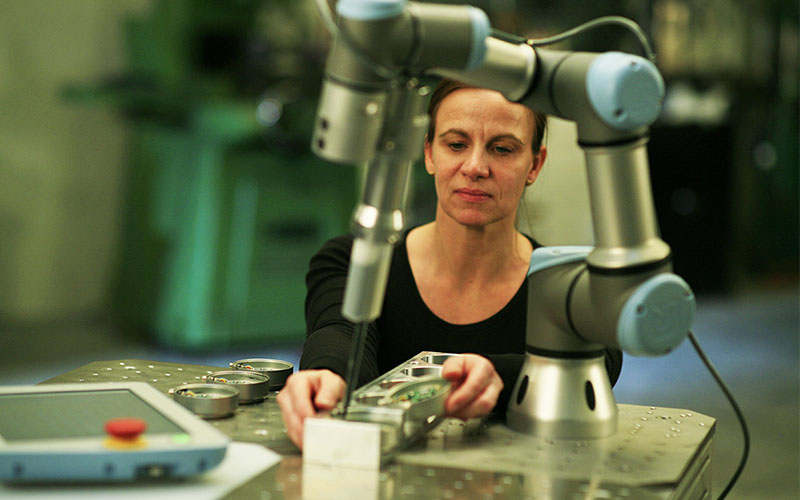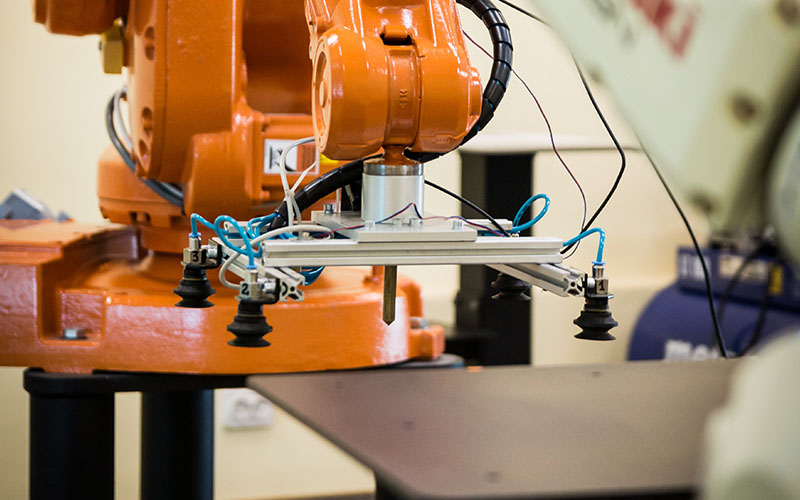 There are numerous types of proximity sensors on the market (inductive, magnetic, capacitive and optical). However, these sensor families are highly directional and unable to efficiently capture the surrounding area as a whole, which leads to the risk of robot collision with nearby objects or injury to human operators in the vicinity.
With its unique ability for 360° detection in air of all types of objects (insulating or conducting), ELWAVE provides an innovative solution for manufacturers of robotic arms interfacing with operators.